Welcome to FWC where TwiFans come for a challenge! Looking for a contest to enter? Want to promote your winners? Look no further! We help broaden the horizons of new and experienced TwiFic authors alike by offering you the chance to enter different contests (therefore different story ideas) to help bring you out of your comfort zone, or simply help get you started as an author.

12:41 AM
|
Words written by Le Crepuscule
|
Edit Page
The idea first came up when a friend and I (Green_eyesx and Le Crepuscule) started a contest and got in touch with dontcallmeLeeLee, as she was running a forum that I was a part of at the time. Shortly after she approached me with the idea of having a site specifically designed for running contests. I thought it was a great idea and thus we became the dynamic duo of starting this little beauty up.
Right after that we contacted some girls we knew (Green_eyesx, Jenny0719, and FrozenSoldier) to help complete our set. Shortly after our beginning we had another sweetheart wanting to be involved named augustblack who offered to be involved, however due to some very difficult and stressful situations in her real life she isn't able to participate at this time, though we do hope things get better for her and she's able to join us again if she's interested.
A little while ago, I was in the middle of a WC (go HERE for more info.) when Sparkling Twilight mentioned that she was interested in being a 'Fandom Somebody'. Unfortunately her real life threw her a couple of unexpected twists and she had to take a break from the Fandom all together. We miss her and wish her all the best.

Most recently, I was looking for some wonderful people who would be willing to help us out since RL has been weighing us all down at once- and all together! So we're proud to be announcing Thaigher Lillie and earthprincess4 to our little group of crazy. I'm so entirely thankful for their time and enthusiasm!

Since the beginning we've come up with additional ideas that led to the development of our site today, and still have some in store for the future. With that, the rest is history!


Places To Find Us: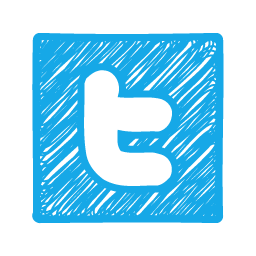 Our Accolades:

Our Lunch Date At The TwiGirls Mansion (Affiliate Interview)